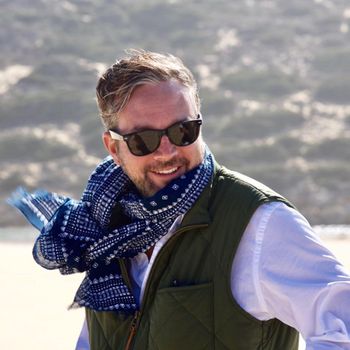 Jeff Herron studied commercial photography at the College for Creative Studies in Detroit, Michigan, before relocating to South Florida to pursue his passion.
For Jeff, it all started with light, lines and an innate fascination with how these two pillars of art and design translated into photography.
Jeff was immediately inspired by the works of the New Topographics movement in the 1970's with the highly formalized, almost banal aesthetic of man-made structures within a landscape. It resonated how they were able to capture those landscapes in a way that most people wouldn't notice, even if they saw it on a daily basis. You can see the influence here under "Personal Work".
Over the past 15 years, Jeff's eye - coupled with his love of collaboration and dedication to his craft - has earned himself an impressive client base, spanning across the United States, the Caribbean, and beyond, including: Ritz-Carlton, Marriott, JW Marriott, Hyatt, Westin, Sheraton, AC Hotels, Knoll, CBT Architects, Siemens, Lumens, Couples Resorts, PGA Resort, OPL Hotels, Lloyd Loom, Sotheby's, Christies, Columbia Sussex, Ett Hem Designs, Centex Construction, Bluegreen, and UBS Bank. His work has also been featured in numerous print publications such as Home Magazine, Gulfshore Life and Tropic Magazine.
Jeff travels for assignments anywhere in the world. He prides himself on being easy to work with and is committed to providing the best images possible for his clients needs.